‹Hinrich Sachs›, 1994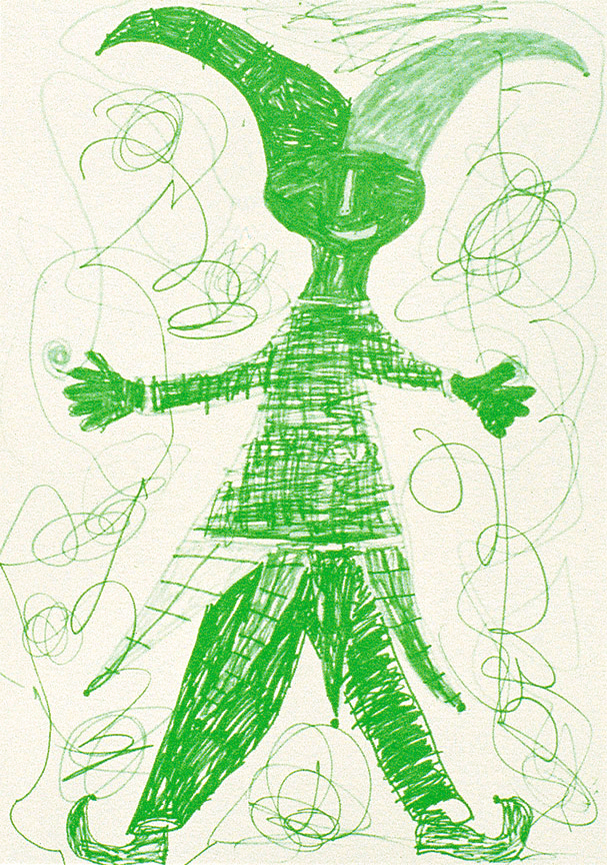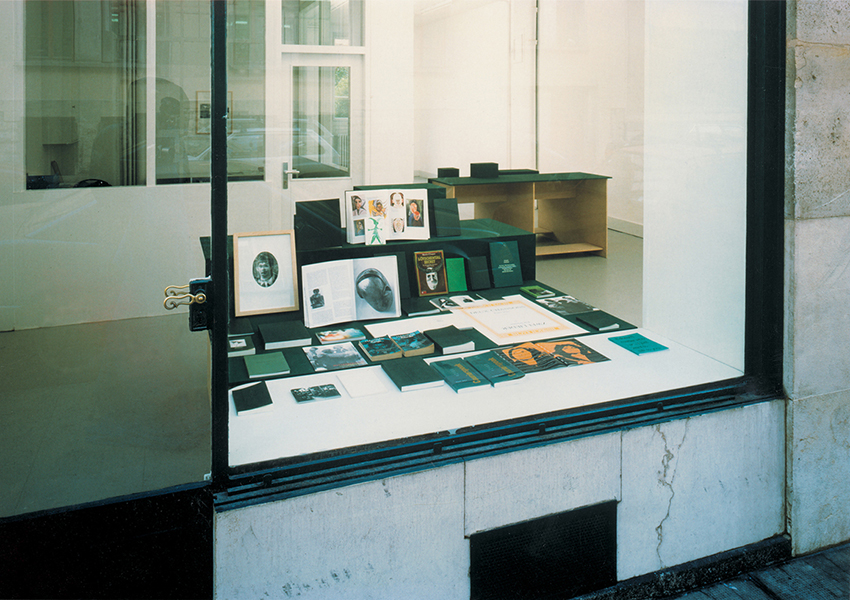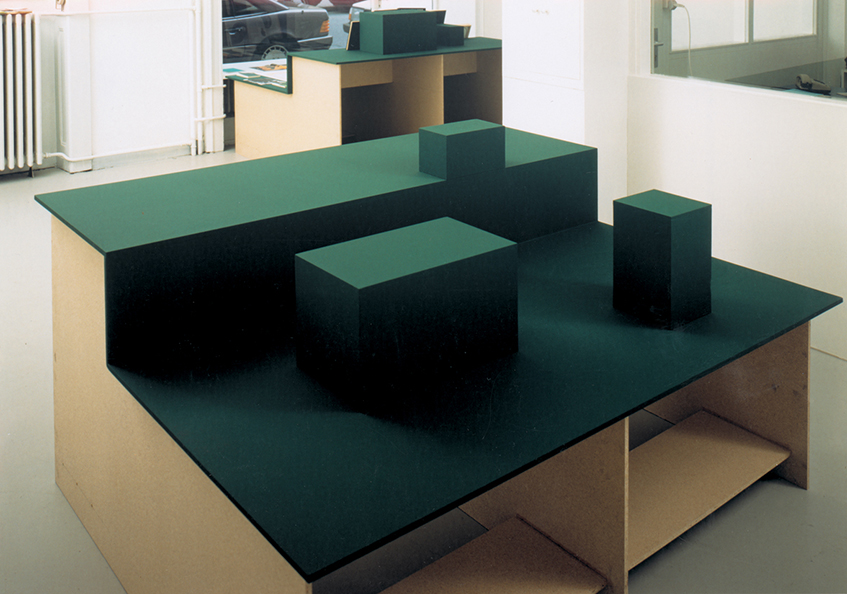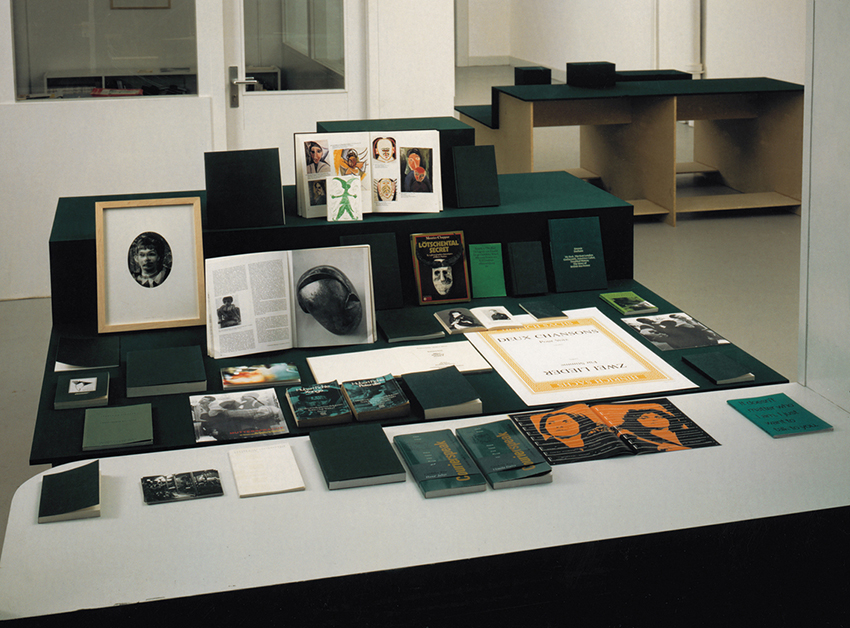 Invitation card, reproducing a selfportrait drawn by the artist as a child, offset print, 14.8 x 10.5 cm, and installation, with site specific dimensions.
A particular, thematically meandering selection of printed matter, alludes to topics like "mask", "speech" and "cultures". Compiled from existing publications and ephemera by the artist, or by other artists and writers, it was layed out towards the gallery window on a piece of display furniture, designed and built for the purpose, partly painted matte dark green. A second, identical piece of display furniture was exhibited on its own, in the centre of the gallery space. The work constituted the show, and vice versa.
Exhibition views at Skopia Gallery, Geneva, CH