Die Bildrechte, 1991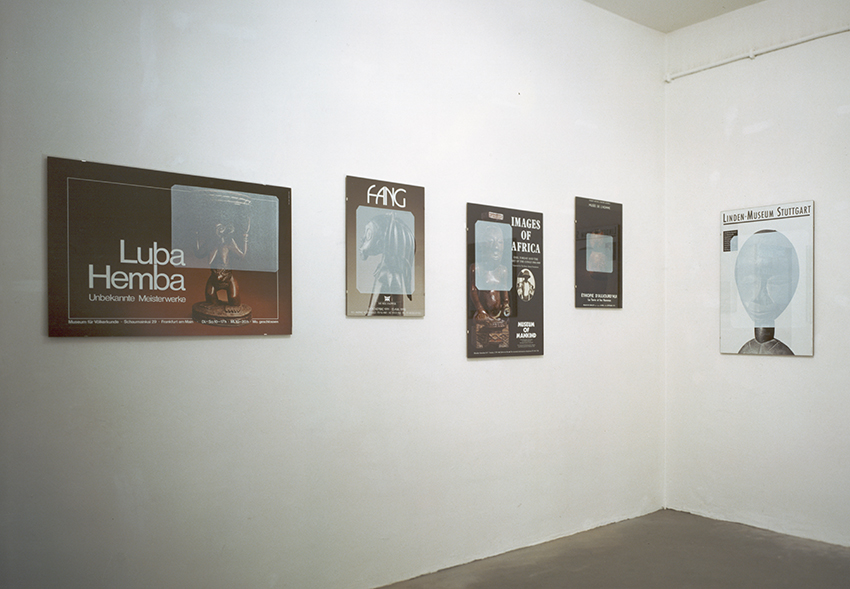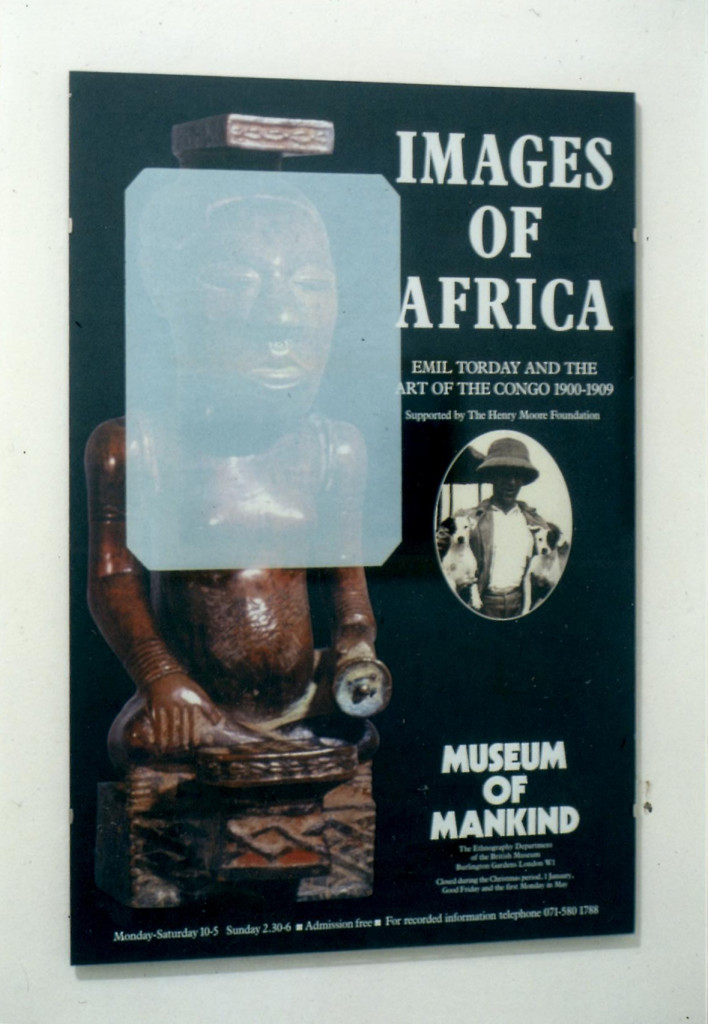 Silkscreen on posters in offset print, 14 different formats,
borderless frames.
Standard exhibition posters published by ethnographical museums all over Europe have been brought together and thereafter overprinted in a visually significant area. The sequence is hung aligning the masking white forms at comfortable eye level.
The work Die Bildrechte [Reproduction Rights] activates perception as much as it displays the pattern of decontextualizing and staging objects from Non-western origin in order to augment a supposed "magic" gaze, institutionally normalized.
Exhibited at Ausstellungsbüro Michael Schill, Stuttgart, in 1992,
and at Galerie Skopia, Geneva, in 2002.