Neun Arbeiten (Solo und Ensemble), 1994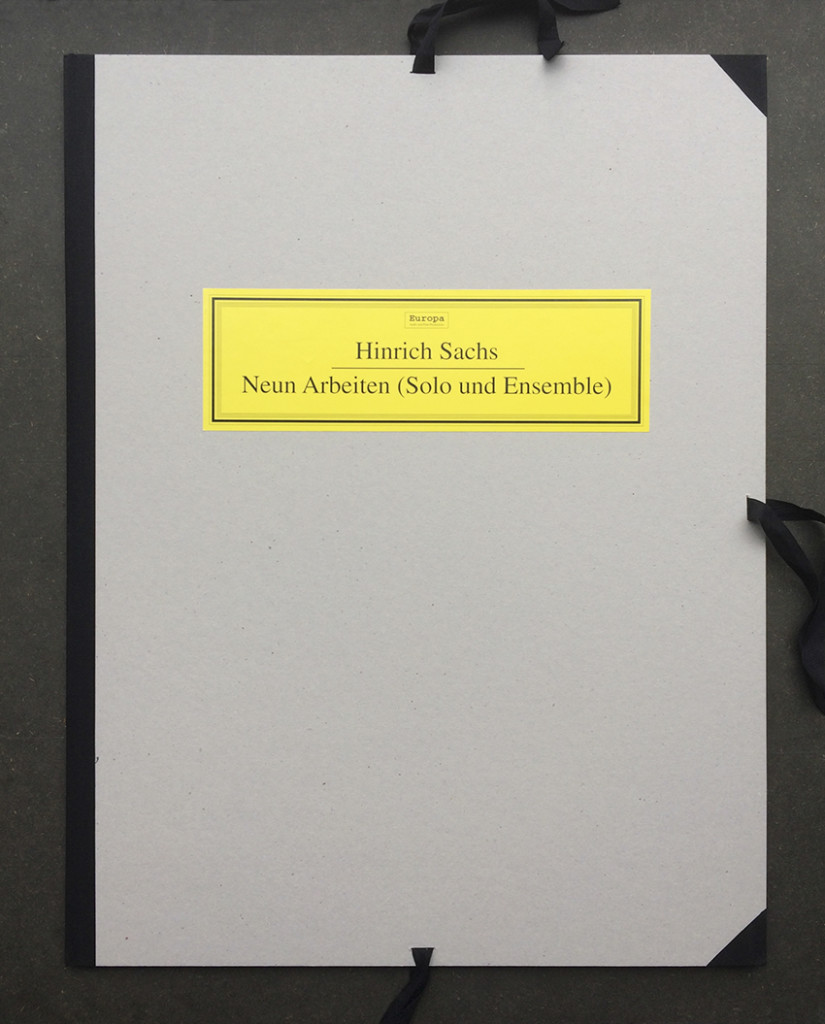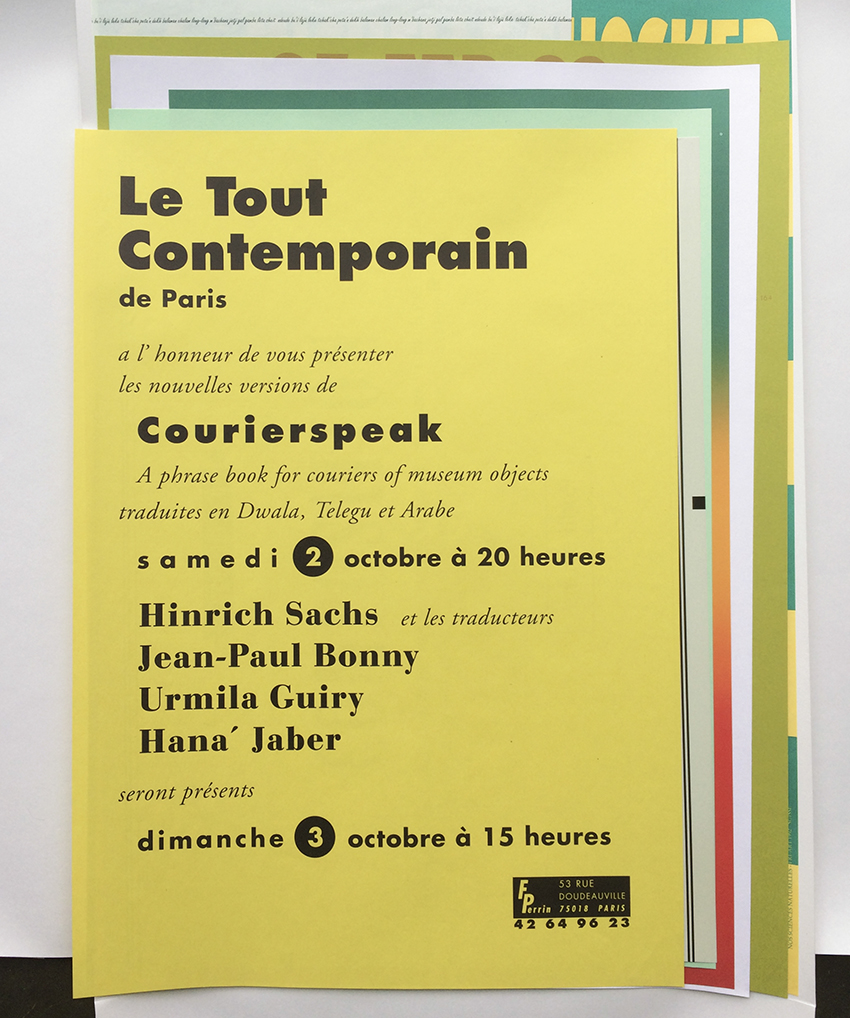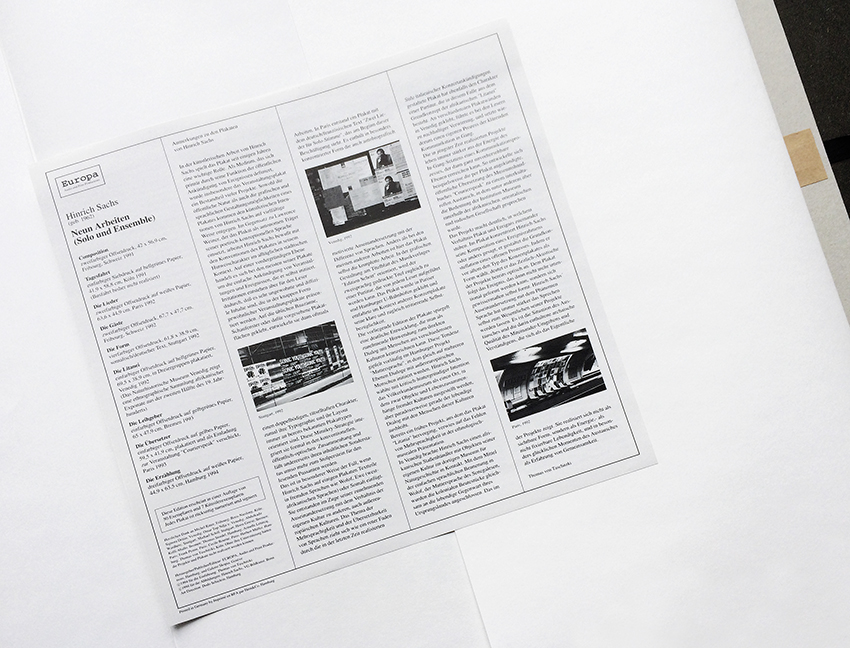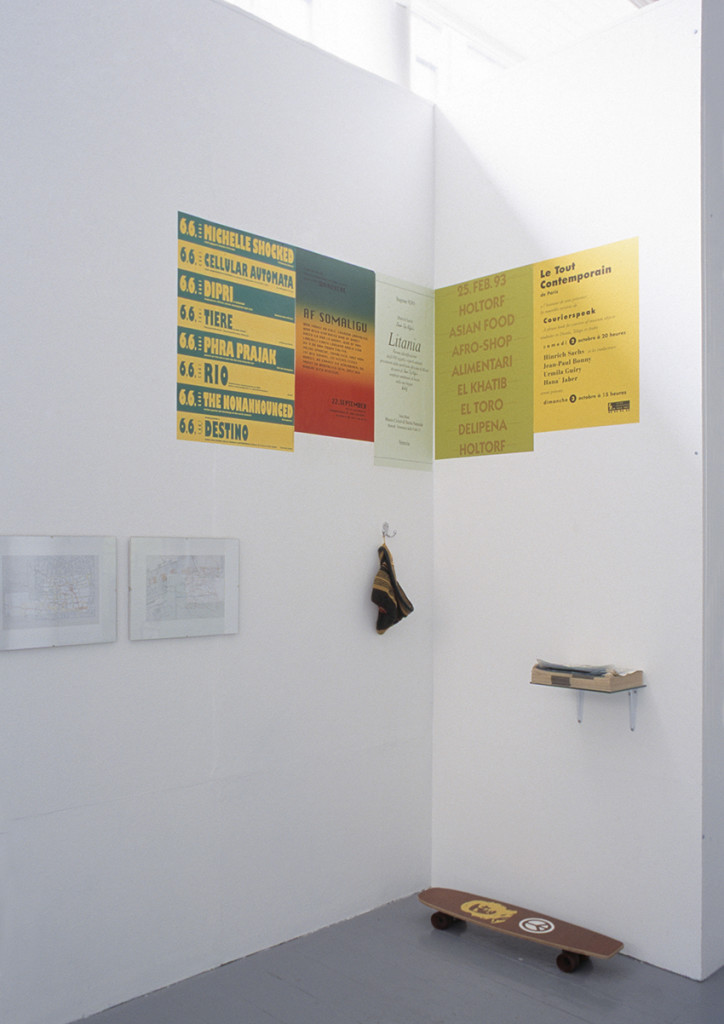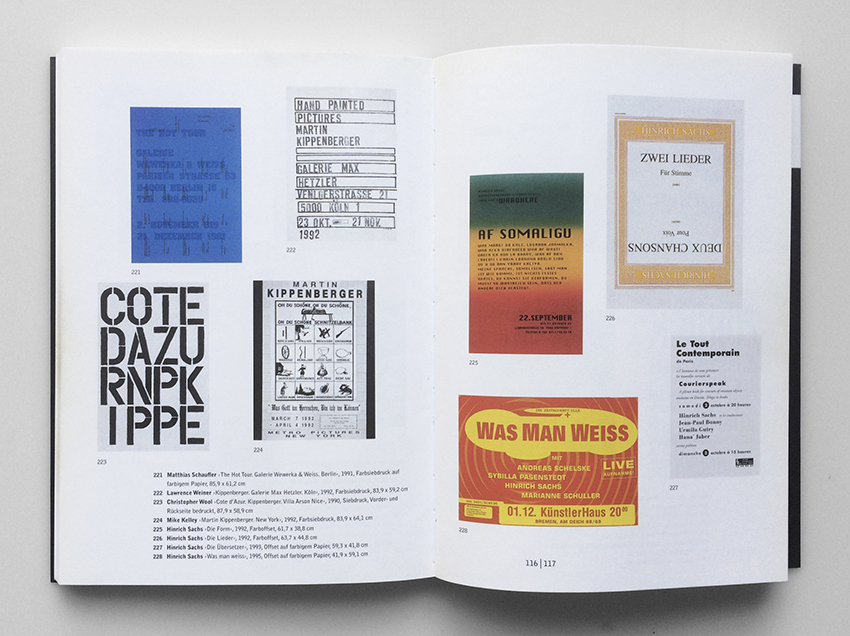 A portfolio comprising nine posters in different designs, languages, formats and printing techniques, as well as an accompanying text in the format of liner notes.
Appropriating the local style of a concert poster or music club, the posters had respectively been created to announce and frame a context specific event realized by the artist, in some cases involving guests. Thematizing and challenging powerlines in linguistic, cultural, and museological realms, these works have been made in different European cities, between 1991 and 1994. The languages employed were German, French, Italian, English, as well as Somali, Wolof, Thai, Arabic, Telugu, and Ewe.
Subsequently, the posters have also been shown as a group, in white cube displays, documenting the specifically performative and discoursive practice. Thereafter included by several public and private collections, it became a natural step to concieve of the portfolio Neun Arbeiten (Solo und Ensemble) [Nine Works (Solo and Ensemble)] with its accompanying text, elaborating on the artist's practice. Originally planned for larger distribution, the portfolio has finally been made available in a signed and numbered edition of 20, plus 3 APs. A few editions of the portfolio are still available – for information contact the artist's studio.
Exhibition view at the group show Modern Art, Glasgow, 1994. Spread of the exhibition catalogue Kunst im Anschlag. Plakate
aus der Sammlung des Museum für Angewandte Kunst Köln, Cologne 1996.
The portfolio comprises the following posters:
– Composition
offset-printed, 42 x 56.9 cm, Fribourg, CH, 1991
– Tagesfahrt [Day Trip]
silkscreen, 41.9 x 58.8 cm, Cologne, DE, 1991
– Die Lieder [Songs]
offset-printed, 63.6 x 44.9 cm, Paris, FR, 1992
– Die Gäste [Guests]
offset-printed, 67.7 x 47.7 cm, Fribourg, CH, 1992
– Die Form [On Form]
offset-printed, 61.8 x 38.9 cm, Stuttgart, DE, 1992
– Litania [Litany]
offset-printed, 69.5 x 38.9 cm, Venice, IT, 1992
(see entry Litania on this website)
– Die Leihgeber [Loaners]
offset-printed, 65 x 47.9 cm, Bremen, DE, 1993
– Die Übersetzer [Translators]
offset-printed, 59.5 x 41.9 cm, Paris, FR, 1993
(see entry Courierspeak on this website)
– Die Erzählung [A Tale]
offset-printed, 44.9 x 63.5 cm, Hamburg, DE, 1994
and the accompanying sheet, offset-printed, 34 x 34 cm,
with the text Notes on the Posters of Hinrich Sachs,
by Thomas von Taschitzki, in German, English, and French