Litania, 1992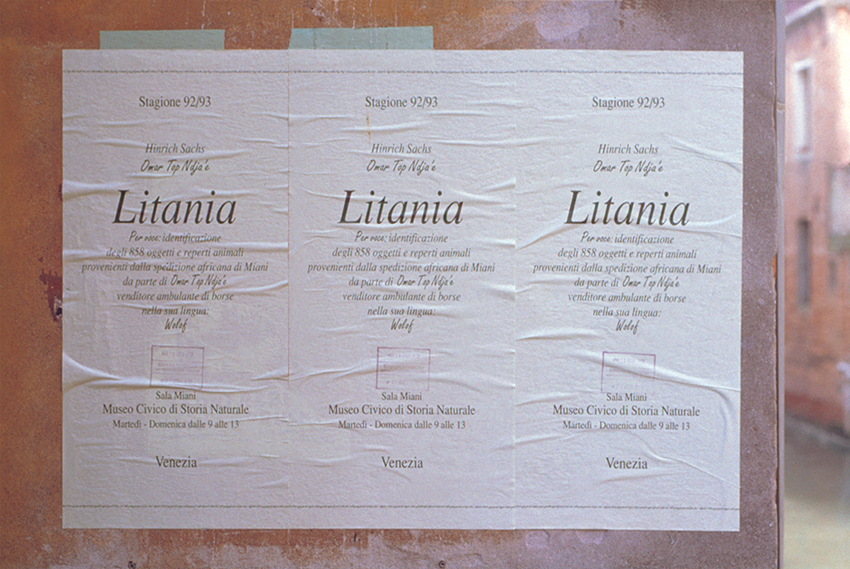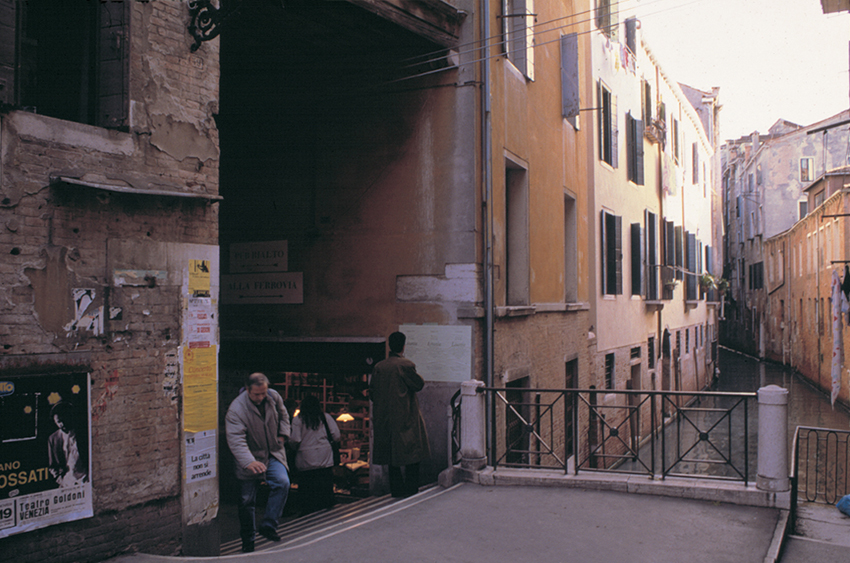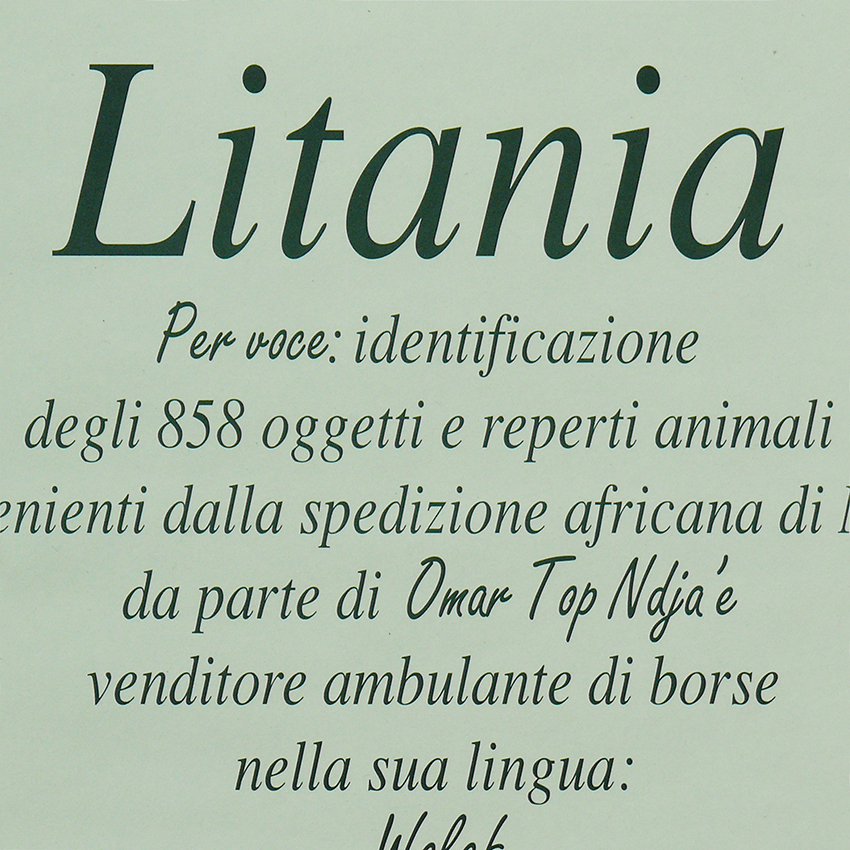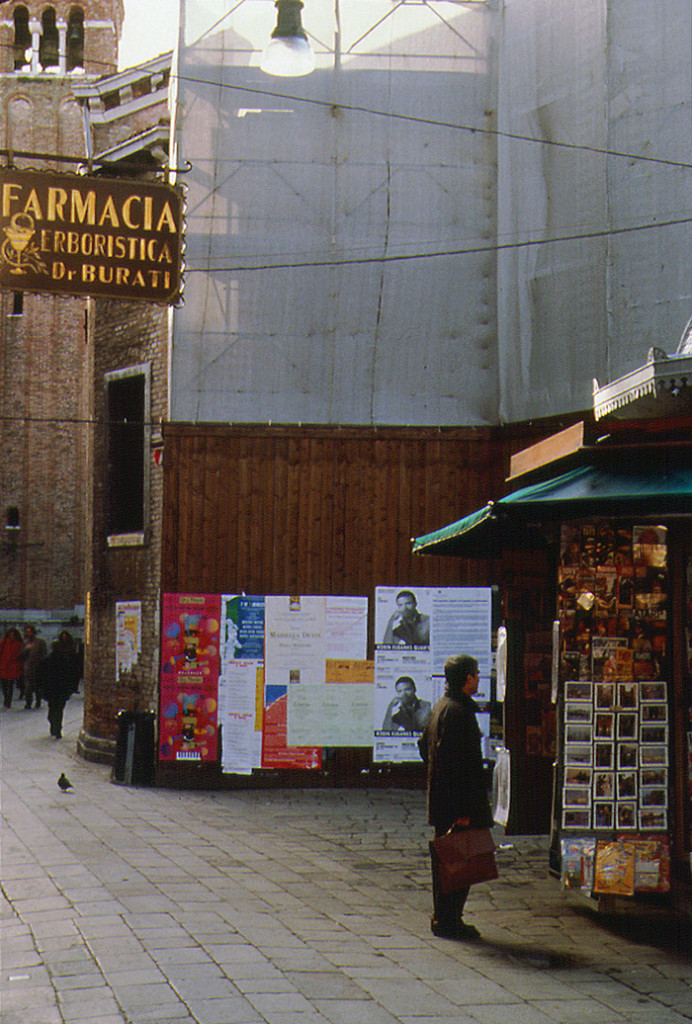 A poster, indicating the regular opening hours of the Municipal Museum of Natural History, reads: "Litany for voice. Identification
of the 858 objects and mounted animals from Miani's Africa expedition, by Omar Top Ndjae, street vendor in Venice, in his native tongue Wolof". The posters, graphically appropriating the local style for concert announcements, were placed, pasted in threes, with its official municipal stamp in the Venitian city centre.
The museum had been informed, however, no guided tours were ever planned. The poster caused a public debate among Venitians.